#earthquake #Morocco #disaster #UNICEF #MSF #RedCross #RedCrescent #charity
Here's How You Can Help Moroccans Rebound From the Earthquake
Morocco Earthquake Relief: Let's Stand Together and Make a Difference
The ground shook, buildings trembled, and lives were forever changed. Morocco recently experienced a devastating earthquake that has left countless families in turmoil. As the nation grapples with the aftermath, it's crucial for us to extend a helping hand and support those affected. we'll explore the impact of the earthquake and why your donation can make a world of difference.
On Friday, 9th September, Morocco was struck by a powerful earthquake that registered 6.8 on the Richter scale. The epicentre of this catastrophic event was close to Marrakech, popular with tourism and its tremors were felt far and wide. The consequences have been heartbreaking, with loss of life, injuries, and widespread damage to homes, schools, and businesses.
Behind every statistic is a human story, a family facing unimaginable hardships. Many have lost loved ones, and countless others are struggling to rebuild their lives. The trauma of such an event is immeasurable, leaving survivors with not only physical scars but emotional ones as well.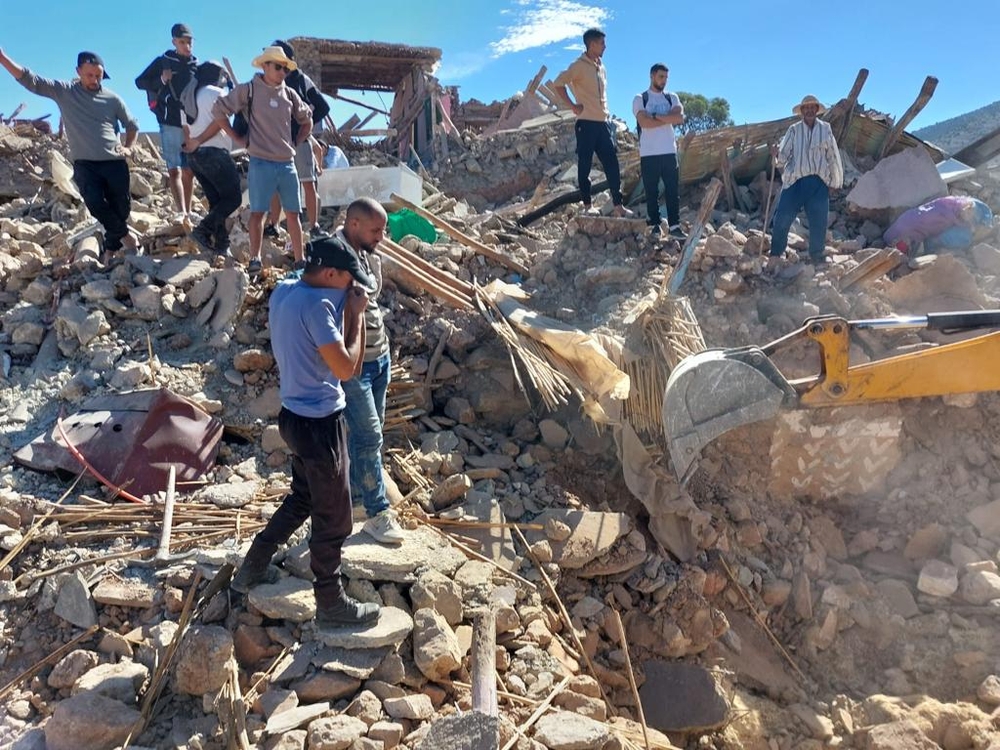 Why Donate?
In times like these, the importance of solidarity cannot be overstated. Here's why your donation matters:
Immediate Relief: Your donation will provide immediate aid to those in need. It can help supply food, clean water, medical supplies, and temporary shelter to affected individuals and families.
Reconstruction: The road to recovery is long and arduous. Your contribution will support the rebuilding of homes, schools, and infrastructure, helping communities get back on their feet.
Supporting Local Organizations: Donating to reputable local organizations ensures that your money directly reaches those who need it most. These organizations are often well-connected within the community and can efficiently distribute aid.
A Global Community: Natural disasters know no boundaries. By donating, you become part of a global network of compassionate individuals who understand that we're all interconnected. Your support sends a powerful message of unity and empathy.
How to Donate:
Donating is easier than ever, here's 3 charities, directly helping those in need in Morocco.
Doctors Without Borders: Also known as Médecins Sans Frontières (MSF), the charity provides emergency medical assistance in crises such as natural disasters and wars. It says it is establishing contact with Moroccan authorities to immediately send teams to the country to assess local needs.
Donate to Doctors Without Borders Now.
Unicef: The United Nations Children's Fund is providing emergency support to children and families impacted by the earthquake.
Donate to Unicef Now.
Moroccan Red Crescent Society : The non-governmental organisation is a member of the International Federation of Red Cross and Red Cross Crescent Societies (IFRC). Its teams were on the ground immediately, coordinating closely with IFRC and local authorities to support the search and rescue operation and provide help to affected people, including first aid,psychosocial support, and helping transport the injured to hospitals.
Donate to Moroccan Red Crescent Society Now.
By donating, you can be a part of the solution, helping communities rebuild their lives and find hope amid adversity. Together, we can make a difference and show that compassion knows no borders. Your donation, no matter how big or small, can change lives and bring comfort to those in need. Let's stand together, for Morocco and for humanity.
Flight Sale Elite has donated to each of the above charities in support of Morocco.